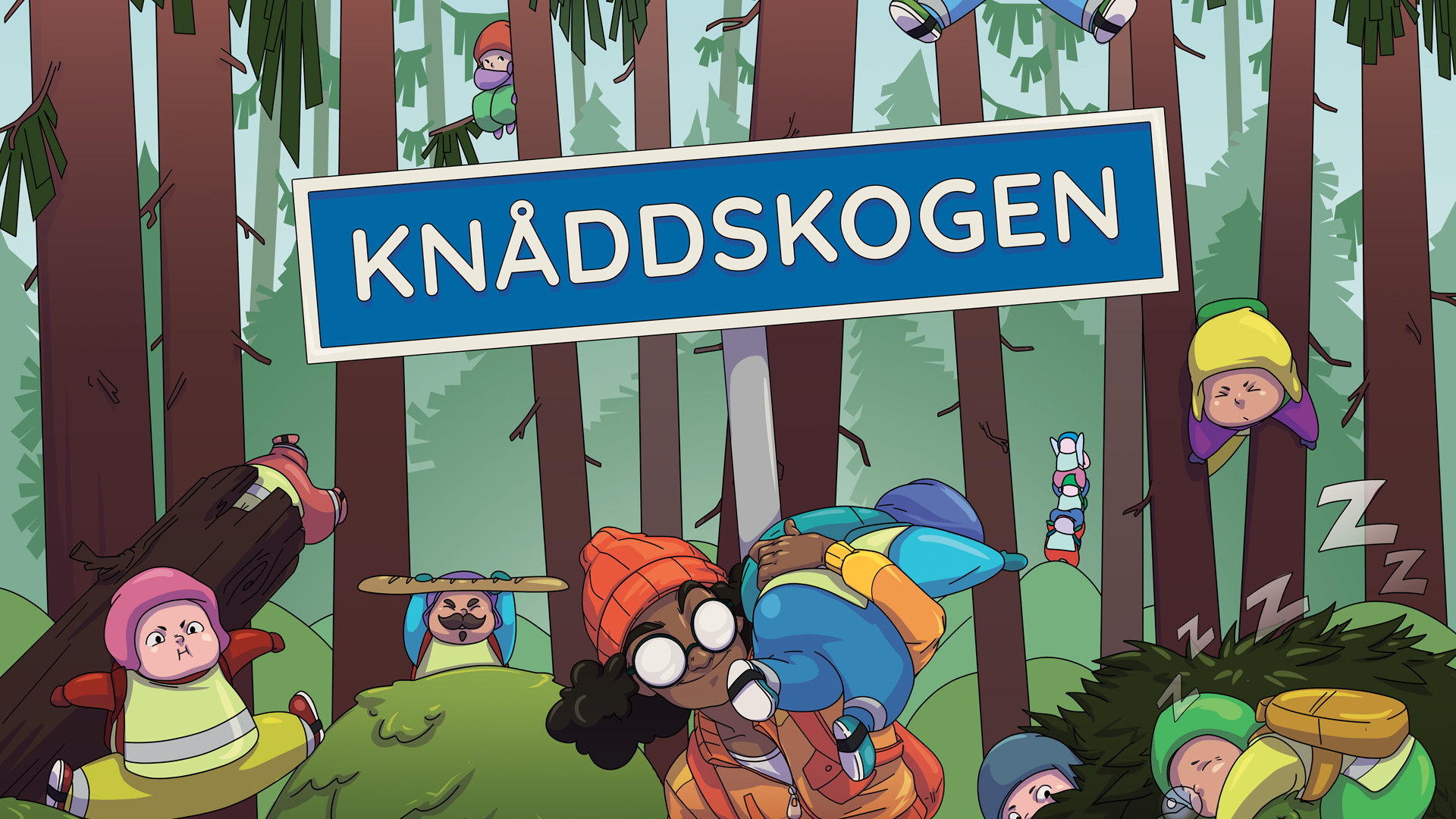 Knåddskogen
A downloadable game for Windows
Knåddskogen is a single-player, exploration game where you take on the role as a kindergarten teacher searching for her missing class in the depths of a Swedish forest. It's a bizarre adventure, which turns an otherwise tough situation to something fun and quirky with a lot of humor.
Knåddskogen was made by 9 students during a 7 week course at Futuregames, a vocational school located in Stockholm, Sweden.

We recommend playing Knåddskogen with a game pad for a better experience of the game. If you want to play the game with a keyboard then the controls are:

WASD - Movement

C - Action Button
Install instructions
1. Download the Game.

2. Extract the files using Winrar or other software of your choice.
3. Open the "Knoddskogen" folder.
4. Run the program by pressing Knoddskogen.